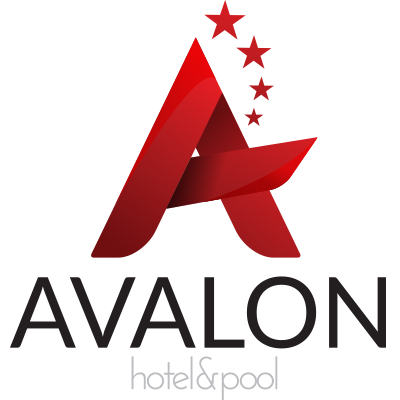 Avalon hotel swimming pool
provide calm and fun!

A relaxing experience
into the famous Greek climate
AVALON POOL
A lovely pool located in a quiet and private location and available to guests from May to October with a wide solarium with lounge chairs, offers a relaxing and toning break during your visit to the beautiful Thessaloniki countryside. Staying at Avalon Hotel means getting away from the city's often chaotic traffic even though it is just 8 kilometers from downtown this lets you spend more time relaxing and perhaps ending your day with a toning swim in the lovely pool.
Experience casual , open - air drinking from Avalon Poolside Bar & Café . Sip an exotic tropical cocktail or taste our light bites . At the same time you could enjoy your lunch at Arthuros poolside restaurant .
Avalon hotel pool area is also available for organizing events like wedding receptions, major business or cocktail parties.
For more information please contact us.
Minimum capacity for event 250 persons.
Open daily from 11:00 till 19:00

(Seasonal)

Minors under 18 years of age must be accompanied by an adult.
Avalon Hotel Guests must present room key upon entry.
Non-Hotel Guests minimum consumption of 4,00 €/person or child (Free entrance)
No outside food or drink allowed.
Please note that the swimming pool operates from JUNE until the 3rd week of September.